Virginia Chamber of Commerce Fantastic 50 Award – 4/27/2017
Zantech IT Services, Inc. announced today that it was honored by the Virginia Chamber of Commerce, for the fifth year in a row, as one of the 2017 Fantastic 50 Award winners. The Virginia Fantastic 50 Awards is the only program that highlights 50 of Virginia's fastest growing companies on a statewide basis and is open to all types of businesses. "The Virginia Chamber exists to promote the free enterprise system and advance a better business environment in the Commonwealth for private sector businesses to succeed," said the president and CEO of the Virginia Chamber of Commerce Barry DuVal.
When notified of this award, Zantech CEO Zia Islam said, "We are extremely honored to be recognized, for the fifth consecutive year, by the Virginia Chamber of Commerce for our continuous rapid growth. This recognition is made possible through the hard work and dedication of our employees, who continue to provide outstanding services to our Federal government customers."
An online version of the press release with a list of all 50 winners is available here.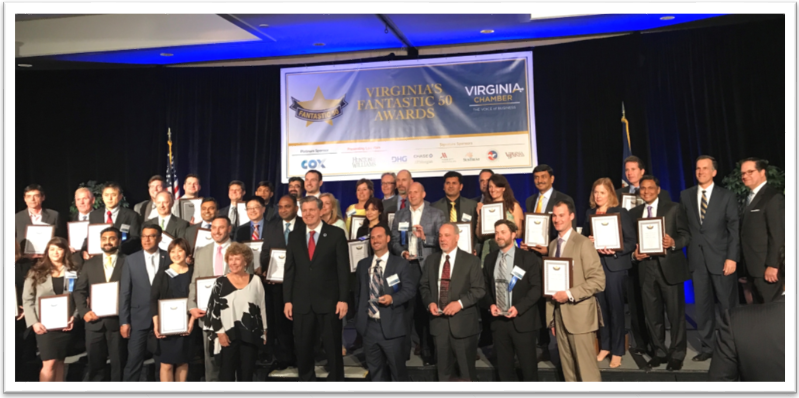 Zantech Supports USCG at Sea-Air-Space Exposition – 4/4/2017
Zantech IT Services, Inc. personnel supporting the Coast Guard's Acquisition Directorate's Office of Strategic Planning and Communication (CG-925), man their booth at this year's Sea-Air-Space exposition at the Gaylord National Resort and Convention Center in National Harbor, Maryland. As advertised, Sea-Air-Space is the largest maritime exposition in the United States. For the fourth year in a row, Zantech has supported CG-925 with communication components needed for the convention: conference logistics, booth design, brochures, posters, business cards, presentation support and much more!
Zantech IT Services, Inc. Wins CMS SPARC IDIQ – 2/22/2017
Zantech IT Services, Inc. announces that HHS CMS has selected it as a Prime Small Business for its Strategic Partners Acquisition Readiness Contract (SPARC) Contract, a $ 25B, ten-year IDIQ. Zantech, and its partners, will provide strategic, technical, and program management advice, guidance, and support services to CMS to modernize business processes and to support CMS' systems and their operations. When notified of this award, Zantech CEO Zia Islam said, "We are very pleased to have been selected by HHS CMS for this important strategic contract, and we look forward to providing our new CMS customers with outstanding advice, solutions, and support services."