Zantech Wins PMSS3 PL HRS Task Order Award – 9/6/2019
Zantech announces that the Army Program Executive Office Enterprise Information Systems (PEO EIS) has awarded the Product Lead HR Solutions (PL HRS) Office Management and Acquisition Support Services task order under its Program Management Support Services 3 (PMSS3) IDIQ. Under this contract, we will provide centralized acquisition management services for Enterprise level HR services supporting the DoD and the Army.  When notified of this award, Zantech CEO, Zia Islam, said "The services PL HRS provides are the backbone for the morale and welfare of the soldiers and their families. We look forward to providing DoD and Army customers acquisition services to acquire cost efficient and effective Human Resources services."
Zantech's JV, EZteq, LLC Wins ITES-3S IGI&S Task Order – 8/29/2019
Zantech announces the recent award of the U.S. Army Garrison Fort Hamilton, Installation Geospatial Information & Services (IGI&S) task order under the Information Technology Enterprise Solutions 3 Services (ITES-3S) IDIQ to its joint-venture, EZteq, LLC. Under this contract, we will provide Spatial Data Standards for Facilities, Infrastructure & Environment (SDSFIE) compliance, and updates to the Army's Office of the Assistant Chief of Staff for Installation Management's (OACSIM) Army Mapper (AM). When notified of this award, Zantech CEO Zia Islam said, "The services Fort Hamilton's GIS Center provides are an integral element in the Garrison and Department of Public Work's business model and a major asset to the Garrison. We look forward to supporting the GIS Center by ensuring the accuracy of GIS data layers, Computer Aided Design (CAD) drawings, and GIS analysis support to name a few."
GSA IT Schedule 70 Award – 6/19/2019
Zantech has been awarded GSA IT Schedule 70, a multiple award Government Wide Acquisition Contract (GWAC) to provide a broad range of services in the following Special Item Numbers (SIN): IT Professional Support Services (SIN 132-51); and Highly Adaptive Cybersecurity Services (HACS) (SIN 132-45). The HACS SIN includes practice and reactive cybersecurity services. Assessment services for systems categorized as High Value Assets (HVA) includes Risk and Vulnerability Assessments (RVA), Security Architecture Review (SAR), and Systems Security Engineering (SSE). Additionally, the scope of the SIN includes services for the six step Risk Management Framework (RMF), and Security Operations Center (SOC) services including, incident response and penetration testing. When notified of this award, Zantech CEO Zia Islam said, "We are very pleased to have been awarded the HACS SIN under Schedule 70 to expand our cybersecurity services to support the missions of new Federal agency customers."
Ukrainian Armed Forces FMS Support – March 2019
Zantech participated in a recent event to lay the ground work for Ukraine's transformation to a NATO interoperable force while also helping to ensure Ukraine troops are better trained to face the challenges in the East of Ukraine. An overview of hte event was released by the Ukrainian Armed Forces, Department of Public Relations and is available via YouTube.
ISO 14001:2015 Certification – 6/7/2019
Zantech received an ISO 14001:2015 certification for its Environmental Management System (EMS), which was granted by G-CERTI – Certificate of Registration, an external auditing body. ISO 14001:2015 defines internationally acceptable standards that we apply to reduce our environmental impact. When asked to comment, Zantech CEO Zia Islam stated, "I believe it is our corporate responsibility to cut waste without compromising on performance or service. We are committed to continue improving our EMS to further reduce our carbon footprint."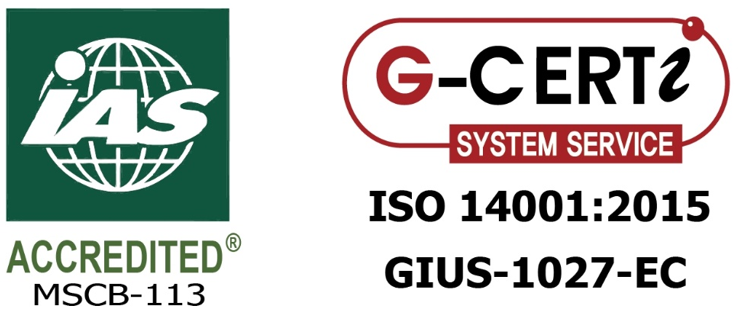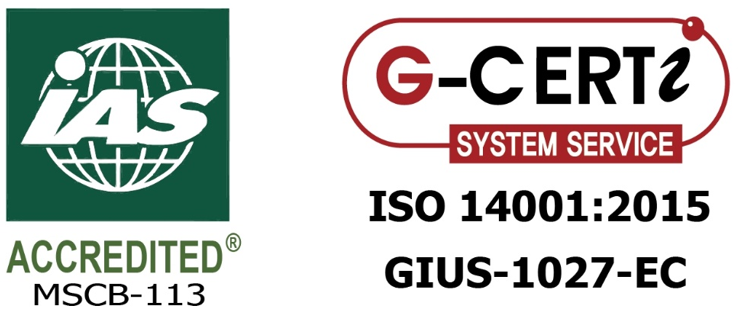 Zantech Becomes Latest Fairfax County Firm to Grow with Creation of 120 New Jobs – 3/27/2019
We are expanding our ability to provide leading-edge technology solutions to federal government and industry clients, by creating 120 jobs and investing $317,853 in corporate offices in the Tysons area of Fairfax County. Virginia Governor Ralph Northam announced the expansion. "Virginia's proximity to the customers we serve makes this the ideal location for our headquarters office," said Zia Islam, CEO of Zantech, which competes globally but does much of its work from its Tysons headquarters. "It is also a wonderful place to live, which is why over 80 percent of our employees who work in Virginia also live in Virginia." Media coverage spans more than 20 media outlets including the Washington Post (Associated Press), Washington Business Journal, WTOP Radio, and Business Facilities Magazine to name a few. To learn more click here.
GSA PSS Award, formerly Consolidated Schedule – 2/19/2019
Zantech's Professional Services Schedule (PSS), is a multiple award schedule that incorporates the Logistics Worldwide (LOGWORLD), Mission Oriented Business Integrated Services (MOBIS), and Professional Engineering Services (PES) Schedules. The PSS provides a broad spectrum of services focused on improving the performance of federal agencies and other organizations. When notified of this award, Zantech CEO Zia Islam said, "We are very pleased to have been awarded the 00CORP PSS contract by the GSA, and we look forward to providing Federal agency customers with outstanding services and solutions."
Zantech Publishes Corporate Magazine – 1/1/2019
Zantech's magazine features our corporate history, broad customer base, and strategic mission areas. After reading our magazine be sure to view our downloadable materials in the footer below and read the case studies attached to our "Capabilities" and "Customers" accessible via the menu above. Zantech is focused on providing "Outstanding Performance…Always" . We look forward to exploring new  partnerships and extending our customer base in the year ahead.