Naz Islam
President & CEO
Naz Islam is the President and CEO of Zantech IT Services, Inc. She is an accomplished leader with a proven track record of growing businesses.  She is passionate about having a positive culture within the organization and always puts her employees and customers first!  Her responsibilities include developing and nurturing business relationships and ensuring quality service and customer satisfaction. Prior to starting at Zantech, Naz was the Chief Operating Officer at Inpatient Associates where she was accountable for organizational strategy, execution, and business development. She oversaw all operations, client management, workflow, analytics, and all organizational operations for the company. During her tenure she grew the company 1000-fold. Prior to starting at Inpatient Associates, she worked 15 years for the Canada Revenue Agency as an Auditor Team Lead and Training Coordinator. Naz holds a Bachelor's Degree from the University of Toronto.  She loves to paint, travel, and is a proud mother of a Boilermaker, Cavalier and Falcon!
Zia Islam
Founder & COO
Zia Islam is the award-winning Founder and Chief Operating Officer of Zantech. Under his leadership and strategic direction, Zantech has grown from one person to a large solution leader with an impeccable reputation for delivering value in service to our great nation in more than 30 CONUS locations nationwide and a strong OCONUS presence. Over the past 15 years, he has grown Zantech to an impressive $50M in revenue. Prior to establishing Zantech in 2007, he spent 15 years at General Motors Corporation as a Senior Project Manager. He focused on continuous process improvement, earning the ASI Six Sigma "Black Belt Award" for Design and receiving the GM Chairman's Honors award. He brings the same quality focus to Zantech. Mr. Islam received a MS in Systems Engineering from Ohio University. In addition, he holds BS and MS degrees in Mechanical Engineering from Aligarh Muslim University, having received an Aligarh Muslim University "Gold Medal" upon completing his Masters degree.
William Lee, MBA, PMP
Exec. Vice President of Business Development
William (Will) Lee is the Executive Vice President of Business Development for Zantech, responsible for the firm's growth from Strategy through Proposal submission of key growth opportunities.  He is a retired US Army Officer (service on Active Duty and in the Reserves), with 2 tours of duty supporting OIF – earning a Bronze Star and the Purple Heart. Will's experience includes providing service delivery management and leadership roles with large, medium, and small organizations including Frito Lay, KPMG, IBM, C-bridge, Northrup Grumman, TASC and Solerity.  As a Managing Principal at C-bridge, Will worked with several internet startups helping them from initial strategy through going live to customers or industry.  He has been working with government contractors since 2005.  Will holds a Master of Business Administration from the California State University, Sacramento; BS in Finance from California State University, Fresno; PMP certification from the Project Management Institute; and MCITP certification from Microsoft.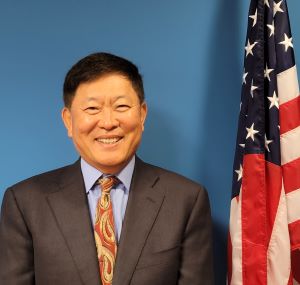 Chan Park, PMP, CEH, ITILv.3
Sr. Vice President of Business Development
Chan Park brings over 35 years of extensive experience providing support to various industries, including Telecom, Financial, Hospitality, Transportation, Healthcare, and State and Federal Agencies (DoD, DHS, and Civilian). His expertise lies in systems development and lifecycle management, encompassing large-scale programs and diverse project portfolios, notably in IT, C4ISR, cyber security, and modernization. With a background in the Air Force and Enterprise IT management, Mr. Park has overseen critical aspects of IT programs, such as Data Centers, Help Desks, NOCs, SOCs, Software Development, and Project/Program Management. His leadership extends to managing contracts of varying scales for entities like Commerce (BIS, Census, NOAA), DHS, DOT (OST, FAA, FRA, FTA, VOLPE), HHS (OIG, CMS), PBGC, FCA, Army, DISA, JIEDDO, INSCOM, USACE, NGA, and other DoD/IC agencies. Throughout his career, Chan Park has been instrumental in fostering organizational enhancements through the implementation of ITSM, PMI, CMMI, and ISC2 principles. Notably, he has demonstrated a remarkable track record of effectively handling high-risk and start-up projects. Mr. Park is distinguished by his certifications in ITIL v3, CEH, and PMP, which are indicative of his commitment to professional development. He holds a BS in computer science from Marymount University and an MBA in Information Systems from DeVry University.
Jim Barrineau, PMP (Colonel, USA RET)
Director, Army Programs
Jim Barrineau has been involved in supporting the global enterprise IT environment for the Army and the entire DoD for over 30 years. For the first 20+ years of his career, Jim was an Army Officer rising to the level of Colonel where his tours included: Director, C-TNOSC; Director of Strategy, Policy, Plans and International Relations/J5 for the Joint Task Force-Global Network Operations (JTF-GNO); Project Director, Army Knowledge Online and Defense Knowledge Online, and finally Chief of Staff for the JTF-GNO, US Strategic Command. Following his retirement from the Army, Jim switched to the private sector, holding several Director level positions responsible for the management of a number of multi-million dollar per year contracts supporting the Army global IT environment. Jim holds a Masters of Military Strategic Studies from the US Army War College, MS in Telecommunications from Iona College, BS in Telecommunications from Northern Arizona University, a PMP certification from the Project Management Institute, and Security+ certification from CompTia.
Alan Cartwright, PMP, CPL
Solutions Architect
Alan Cartwright is the Solution Architect of Zantech IT Services, Inc. He is a retired US Army Officer having served in leadership and staff positions from platoon to through corps. He received a commission in the United States Army after graduation from Indiana University. He graduated from both Airborne and Ranger training and then went on to assignments worldwide. He received a Bronze Star for meritorious service in the Persian Gulf as a strategic planning officer for the commanding general of the 22nd SUPCOM. He retired from the Army and received a Meritorious Service Medal third Oak Leave Cluster. Alan has worked for several government contractors since his Army Retirement and holds a Master of Science Computer Information Systems (MSCIS), a Master of Business Administration (MBA) from the University of Texas; an BA from Indiana University; Project Management Professional (PMP) certification from the Project Management Institute; and is a Certified Professional Logistician (CPL) from the Society of Logistics Engineers. Alan is a Distinguished Honor Graduate of both the US Army Logistics Executive Development Course and the US Army ILS and Materiel Management Course. He is an Honor Graduate of the Army's Command and General Staff College. Alan is the recipient of nine awards of the GRCI Super Star Award, the AT&T Excellence Award, the AT&T Gold Excellence Award, has three letters from the Army for superior performance and two BDM superior performance awards.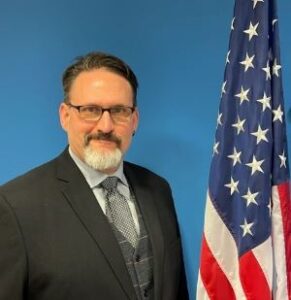 Craig Palmer, APMP Proposal Director
Craig Palmer is an APMP-certified proposal management professional with more than 24 years of proposal development experience covering all facets of the proposal lifecycle. Mr. Palmer has provided support as a proposal lead for multiple commercial and federal contractor proposal centers supporting federal, state, and commercial opportunities. Craig has provided proposal administration and oral coaching for L3, SAIC, Leidos, CSRA, and GDIT. He has demonstrated expertise in federal acquisition and project management, including negotiations at acquisition initiation through contract or task order submission. Craig earned a Bachelor's degree in Business Administration from Averett University.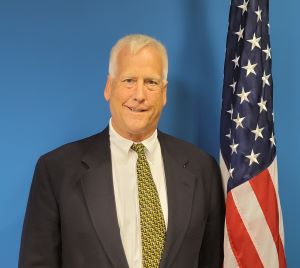 Thomas Morris
Vice President of Finance
Tom manages all accounting and financial operations for Zantech IT. He has over 20 years of experience in the government contracting sector. Tom works very closely with Zantech IT management to provide financial reporting and guidance on other financial matters. Tom ensures that all accounting and financial operations are within Generally Accepted Accounting Principles. He also works closely with external auditors and DCAA. Tom earned a Bachelor of Science degree from the University of Maryland, College Park and a Master of Business Administration degree (MBA) from Hood College.
Kimberly Barker, SPHR, PMP
Vice President of Human Resources
Kimberly Barker serves as Zantech's Vice President of Human Resources and is responsible for all aspects of Human Capital. Ms. Barker possesses over 15 years of Human Resources and general Business experience from various industries and organizations.  From Recruiting to Onboarding and Benefits to Performance Management, Kim runs an efficient, compliant and cost-effective HR Organization, as well as one that values and builds the professional skill development of the team. Kim graduated from Washington State University with a BA in International Business and Marketing and has held her Senior Professional Human Resources certification since 2005 and her PMP certification from the Project Management Institute since 2020.
Ling Peterson, CIR
Director of Talent Acquisition
Ling Peterson drives talent acquisition as Zantech's Director of Talent Acquisition. Ms. Peterson possesses over 15 years of full-desk technical recruiting experience in the federal consulting industry supporting government contractors including Blackstone Technology Group, Maximus Federal/Acentia, and CSC. She uses her sourcing savvy and networking panache to find top notch technical talent, support project teams, and implement innovative recruiting process improvements. Known for her ability to build rapport; Ling excels at cultivating lasting relationships with both clients and candidates to improve overall business performance across organizations. She attended George Washington University where she studied Genetics and Physical Anthropology and has been a Certified Internet Recruiter since 2013.