Zantech Welcomes New Director of Capture– 10/09/2018
Zantech welcomes E.J. Trivette as a new Director of Capture effective October 9, 2018. Mr. Trivette comes to Zantech with more than 20 years of experience in Federal Government contracting including design, development, engineering, program management, business operations, business development, capture, and proposal development. Prior to entering the defense contracting industry, Mr. Trivette had a distinguished career in the US Air Force. Zantech COO Dr. Greg Hanson said, "We are excited to have E.J. join the company and to apply his leadership, business expertise, and industry knowledge to develop new business for Zantech."
Zantech attended the Army PEO EIS All Saint's Ball – 10/05/2018
Zantech attended the tremendously successful All Saint's Ball for the Army Program Executive Office Enterprise Information Services (PEO EIS). Our outstanding General Fund Enterprise Business System (GFEBS) Team sold the most tickets for the size of our project, with almost 50% participation office wide. The PEO and GFEBS program received special recognition due to the high attendance of Military officers, Civilians, and our support contractors, including an outstanding turnout from Zantech.
Zantech team members enjoyed a wonderful evening, listening to the former Sergeant Major of the Army Raymond F. Chandler, USA Ret., enjoying the antics of our PEO leadership, and building lasting relationships. We are proud to support and participate in the mission success of Army PEO EIS.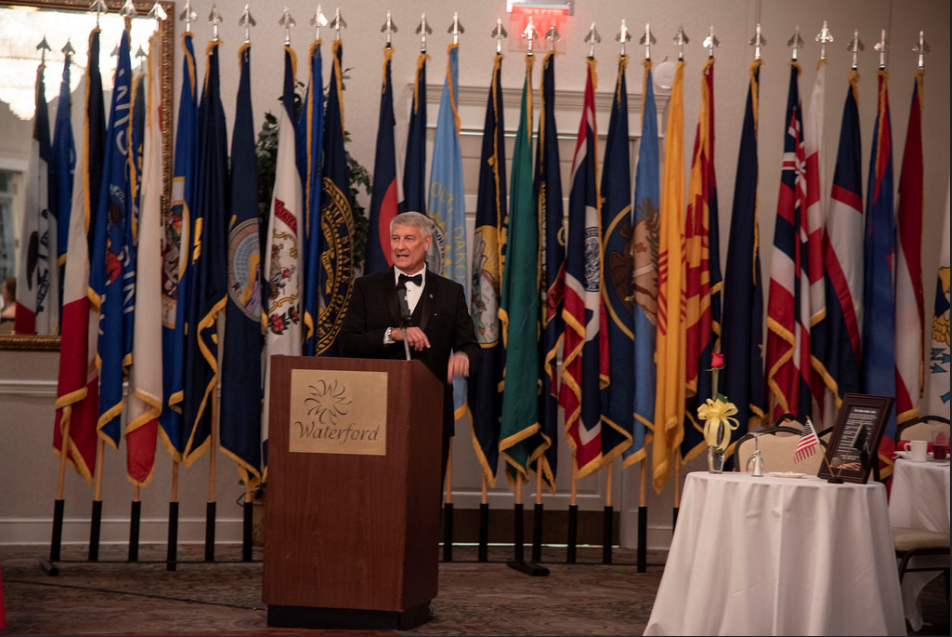 Zantech's Small Business Joint-Venture, EZteq, LLC Wins ITES-3S IDIQ – 9/26/2018
Zantech announces that U.S. Army Computer Hardware, Enterprise Software and Solutions (CHESS) has selected its joint-venture, EZteq, LLC as a Prime Small Business for its Information Technology Enterprise Solutions 3 Services (ITES-3S) Contract, a $12.1B, nine-year IDIQ. Zantech (joint-venture mentor) and Electrosoft (joint-venture protégé), and its partners, will support the Army's requirements for IT services worldwide, as well as incidental construction, incidental equipment, and software to create an end-to-end solution for the Army, all DoD agencies, and all other Federal agencies. When notified of this award, Zantech CEO Zia Islam said, "We are celebrating the success of our joint-venture partnership with Electrosoft. We look forward to continuing to support our nation with compliant, sustainable, and supportable solutions."
Zantech's FEMA Storage Tank Management Program Contract awarded DHS Lean, Green and Clean award – 7/11/2018
The U.S. Department of Homeland Security Management Directorate Awards recognized employees and Component partners for outstanding contributions to the DHS mission. We are proud to announce that Zantech's contract in support of the Federal Emergency Management Agency's, Storage Tank Management Program earned the DHS Lean, Green and Clean award for its many successes in streamlining the storage tank inventory, supporting the Integrated Public Alert and Warning System while also cutting costs for the Federal Government.  The Storage Tank Management Program's biggest success to date has been its right-sizing initiative where tanks requiring replacement are identified and updated with smaller more efficient tanks. This includes an Integrated Public Alert and Warning System station in Puerto Rico, where an aging tank was replaced with a brand new tank, prior to the 2017 hurricanes, and which was the only radio station broadcasting during the hurricanes.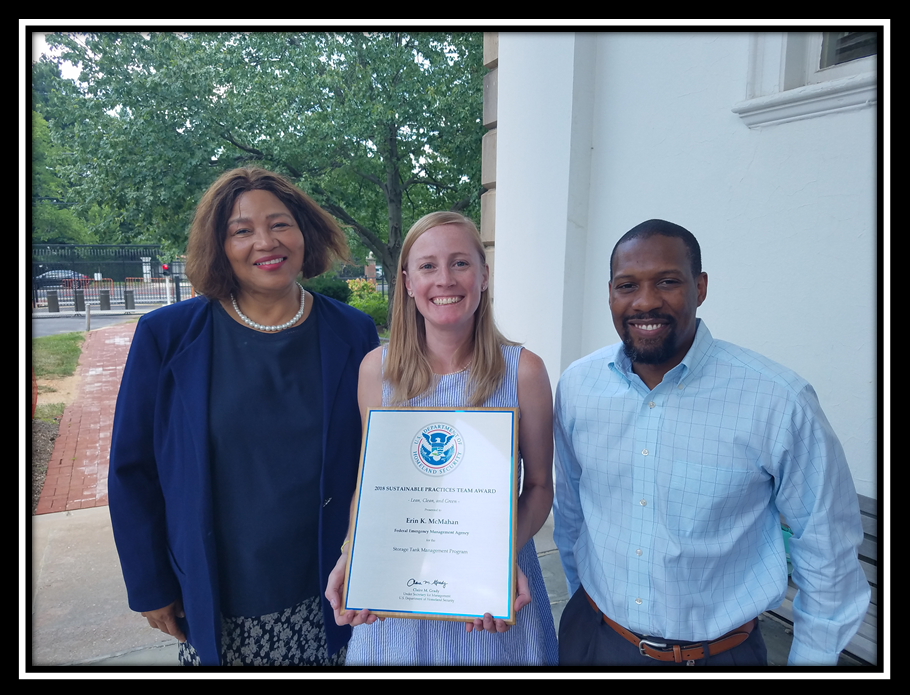 Zantech Supports Coast Guard at SeaAirSpace Exposition – 4/9-11/2018
Zantech personnel supporting the Coast Guard's Acquisition Directorate's Office of Strategic Planning and Communication (CG-925) attended the SeaAirSpace exposition at the Gaylord National Resort and Convention Center in National Harbor, Maryland.
The event is now the largest maritime exposition in the U.S. and continues as an invaluable extension of the Navy League's mission of maritime policy education and sea service support. For the fifth year in a row, Zantech has supported CG-925 with the communication components required to successfully present Coast Guard capabilities at the convention.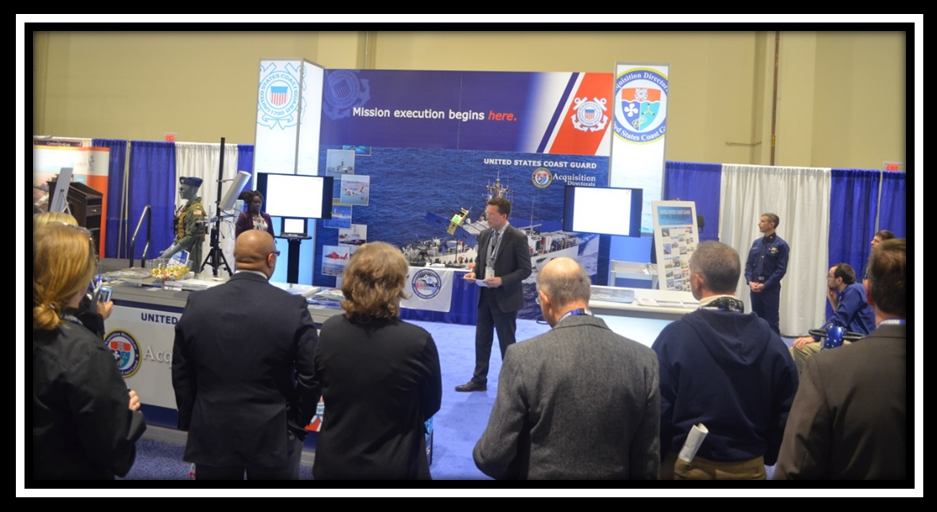 Zantech DOS Video Captioning Contract Selected as Innovative Practice by International Organization
 

– 2/22/2018
Zantech announces that its contract in support of the Department of State's Video Captioning Program (VCP) earned the Zero Project award. The Zero Project received 372 nominations from 76 countries. The selection criteria used by the panel of international disability experts included innovation, impact, and scalability.
While captioning of multi-media products produced by federal agencies is required by Section 508 of the Rehabilitation Act of 1973, the VCP utilizes the Department's information technology assets in innovative ways to ensure individuals with disabilities have equal access to information.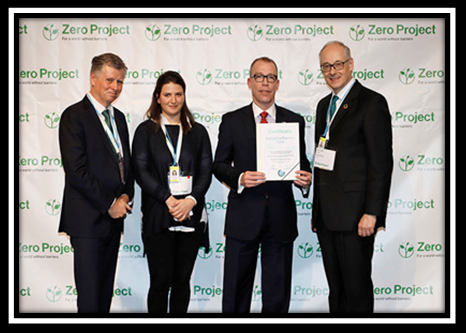 In Fiscal Year 2017, Zantech's DOS contract provided captioning services for 5,389 requests in 37 different languages to Department facilities around the world.  The program also captioned 434 live events that were distributed both domestically and internationally.
To learn more click here: http://moveability.icrc.org/zero-project-award/
Zantech Semi-Annual Leadership Meeting – 3/8/2018
Zantech's Semi-Annual Leadership Meeting was held last week in Tyson's Corner, VA. The event brought together top executives of the company and coincided with the release of our new Strategic Growth Plan for 2018-2020.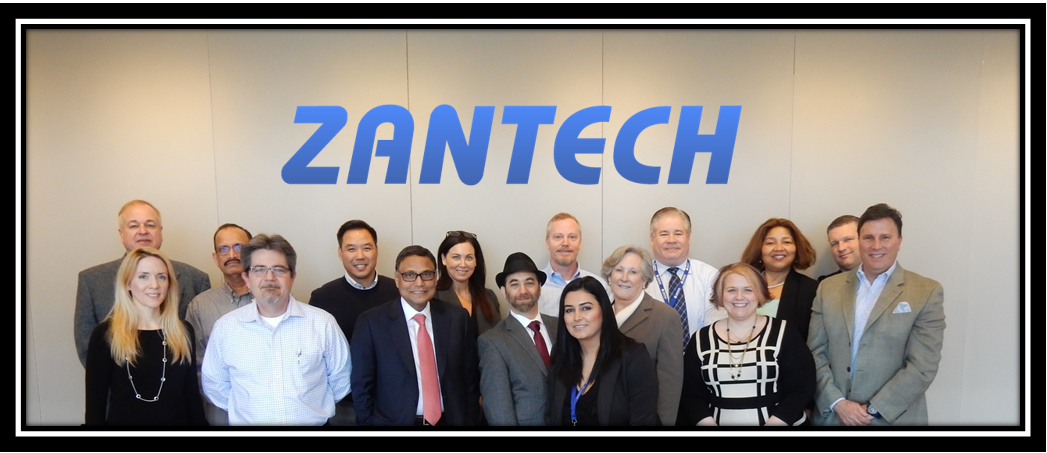 Zantech Welcomes New Sr. Vice President of Business Development – 3/5/2018
Zantech has named James DiClementi as its new Senior Vice President of Business Development effective March 5, 2018. Mr. DiClementi comes to Zantech with more than 17 years of Federal Business Development experience involving new market strategies and execution for emerging homeland security, force protection, weapons systems, nuclear security, alternative energy, and research & development markets. Zantech COO Dr. Greg Hanson said, "We are excited to have Jim join the company and to apply his leadership, business expertise, and industry knowledge to develop new business for Zantech."
Zantech Wins PMSS3 GFEBS Task Order – 1/31/2018
Zantech has been awarded Army PEO EIS General Fund Enterprise Business System (GFEBS) Technical and Management Support Services (TMSS) PMO task order under its Program Management Support Services 3 (PMSS3) IDIQ to perform: Enterprise Resource Planning (ERP), Business Process Support, Solution Implementation, Data Center Engineering, Cybersecurity / Information Assurance, and Task Order Management to support Army GFEBS systems. When notified of this award, Zantech CEO, Zia Islam said, "We are excited to work with the Army's Enterprise Wide GFEBS and Army Enterprise System Integration Program (AESIP) portfolios. We have assembled a team to bring the GFEBS TMSS PMO  extensive experience, innovation, and reputations as trusted advisors on Government and Commercial ERP programs." 
Zantech Reappraised at CMMI Level 3
Zantech, a leading provider of technology solutions to the Federal Government, has been appraised at Maturity Level 3 of the Capability Maturity Model Integration (CMMI)® for Development (DEV). The appraisal examined our program, personnel management, software development and enhancements, process improvements support of the Department of State. CMMI is a capability improvement framework that provides organizations with the essential elements of effective processes that ultimately improve their performance.